SCIENTIFIC, TECHNOLOGICAL & MARKET INTELLIGENCE
We emphasize and analyze the strategic information that is decisive to improve your competitiveness!
PARTNERS FOR INFORMED LIFE SCIENCE DECISIONS
BIOTECHNOLOGY, PHARMACEUTICAL, COSMETIC,
ANIMAL HEALTH, DENTISTRY, MEDTECH, NUTRITION
In this era of massive data generation, rapid access and better understanding of relevant information is key to your organization's competitive advantage.
Organization face increasingly complex and costly access to strategic information:
A massive and growing amount of information from around the world
Increasingly complex and interdisciplinary projects that require new technological fields of exploration
Too much time spent collecting and processing information to the prejudice of analysis and operational tasks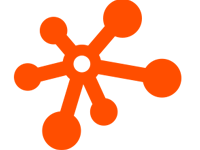 BIOLEDGE offers an efficient data-driven approach combining technological solutions with analysis conducted by experienced consultants.
Studies for a global overview mixing articles, patents, clinical trials, news
Synthetic analysis with actionable & shareable data-visualizations


Time saving

R

Customized deliverables with insights focused on your needs

~

Access to professional & comprehensive resources

U

Immediate access to information search & analysis skills



Studies conducted by scientists with PhD specializing in information analysis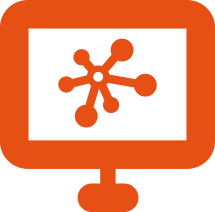 BIOLEDGE brings you complete & customized analysis solutions.
Processing using data-visualization tools produces new knowledge enriched by our scientific consultants' expertise.
SCIENTIFIC, MEDICAL & PATENT LITERATURE
SCIENTIFIC, MEDICAL & PATENT LITERATURE
Bibliographic Search
Patent Search / Technological Scouting
Bibliographic Analysis / Literature Review
Prior Art Search / State of the Art
SCIENTIFIC & TECHNOLOGICAL INTELLIGENCE
SCIENTIFIC & TECHNOLOGICAL INTELLIGENCE
Bibliometric Analysis
Information Mapping
Technological/Patent Landscape
Identification of Experts/Key Opinion Leaders
STRATEGIC MONITORING
Monitoring of Medical Literature for Pharmacovigilance
Scientific Monitoring
Technological Monitoring
Competitive Monitoring
MARKET & COMPETITIVE LANDSCAPE STUDIES
MARKET & COMPETITIVE LANDSCAPE STUDIES
Competitive Landscape
Interview of Experts/Key Opinion Leaders
Market Intelligence
Strategic Positioning Analysis

Years Experience in Biotechnology, Pharmaceutical industry & Life Sciences
Years Experience in Information Retrieval, Analysis & Knowledge Extraction solutions
Years Experience working for Innovative Organizations
100 % of our Missions focused on Life Sciences
Experienced consultants
with scientific backgrounds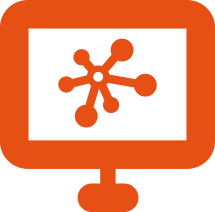 Data Intelligence Solution & Reference Databases
1 quai Maréchal Joffre 69002 Lyon – FR
+33 (0)4 26 02 65 06
info@bioledgepartners.com
STRATEGIC ENVIRONMENT ANALYSIS FOR LIFE SCIENCES
PHARMA
BIOTECHS
COSMETIC
ANIMAL HEALTH
MEDTECH
NUTRITION
Whatever you need, let's talk about it!